Virtual Sweat Date: My first event, Magnolia Table, and going to therapy.
Hello friends! I hope you had a blessed weekend with family and friends, soaking up time, laughter and memories together. I had a very eventful week as I traveled back to Dallas for several days to attend/host some events and visit friends! (plus did you know there are NO hair salons in Midland?!)
It's only been 3 weeks since I left my corporate job and I already feel as though I have been blessed with mortality motivation. That is to say, I've had a wakeup call. At the early age of 29, I am confident it is not worth spending any more time trying to prove my 'credentials' or 'resume' to validate my worth to the world. No, I have resolved to live with more purpose, love with more abandon and stand proudly on this red-dirt I call home for now. Come see what I've been up to!
I'm back! Teaching my first class after a long break!
I hosted my first official fitness event at Lorna Jane, Preston Park Village!! As a Lorna Jane Active Elite, I get to teach classes at their active living room. I hosted a cardio sculpt class with VIP discounted shopping for all those who came and it was a blast! I know the girls left sort of hating me but sweaty and satisfied. (You're always in for a challenge if you work out with me!) I'm super proud to have lead a class just 3 weeks after I left corporate America. If you don't go after your big goals, you will just sit around 'thinking' about them. It doesn't matter how many people show up, or if anyone likes you, you just have to go for it. The rest will come later!!! I'm very excited to be bringing my classes to Midland very soon!
Some of you may not know that I was a fitness instructor at GRIT Fitness for a year before I got married, and I envisioned myself on the way to becoming a busy and successful instructor in Dallas. However, my husband and I spent four years in different cities leading up to our wedding date, so I made the difficult decision to stop teaching in order to prioritize our marriage. I put my dreams on hold for a little bit, but that's what God was calling me to do and I am so happy I chose that path. In this life I recognize how rare it is to find the love of your life (halfway across the world!) and that is something I wanted to cherish closely before life got crazy. It's certainly crazy now.
Magnolia Table, Waco, Texas
A lot of you are traveling here on vacation over the next year so I'm giving you my full-take here. If you haven't heard of Fixer Upper and Chip and Joanna Gaines, you're living under a rock. I don't watch much TV but you should probably go ahead and google that now. My bestie is fortunate to live near Waco, Texas so we traveled down for a little day trip. Magnolia table only opened a few weeks ago and is just as charming and inviting as I expected it to be. If you are planning to go, be prepared for a minimum of a 2-4 hour wait to be seated (you read that right). If you are going to Waco to see the Magnolia empire, I don't recommend making the table your first priority. When you get to the restaurant you will get into a line to put your name on to the list. They will take your cell phone number and send you a confirmation link, which tells you how many tables are ahead of you and your estimated wait-time. Request first available seating which would be a bar table or community table. This will speed the process along. However if you are traveling with just two people, seats turn a little bit faster.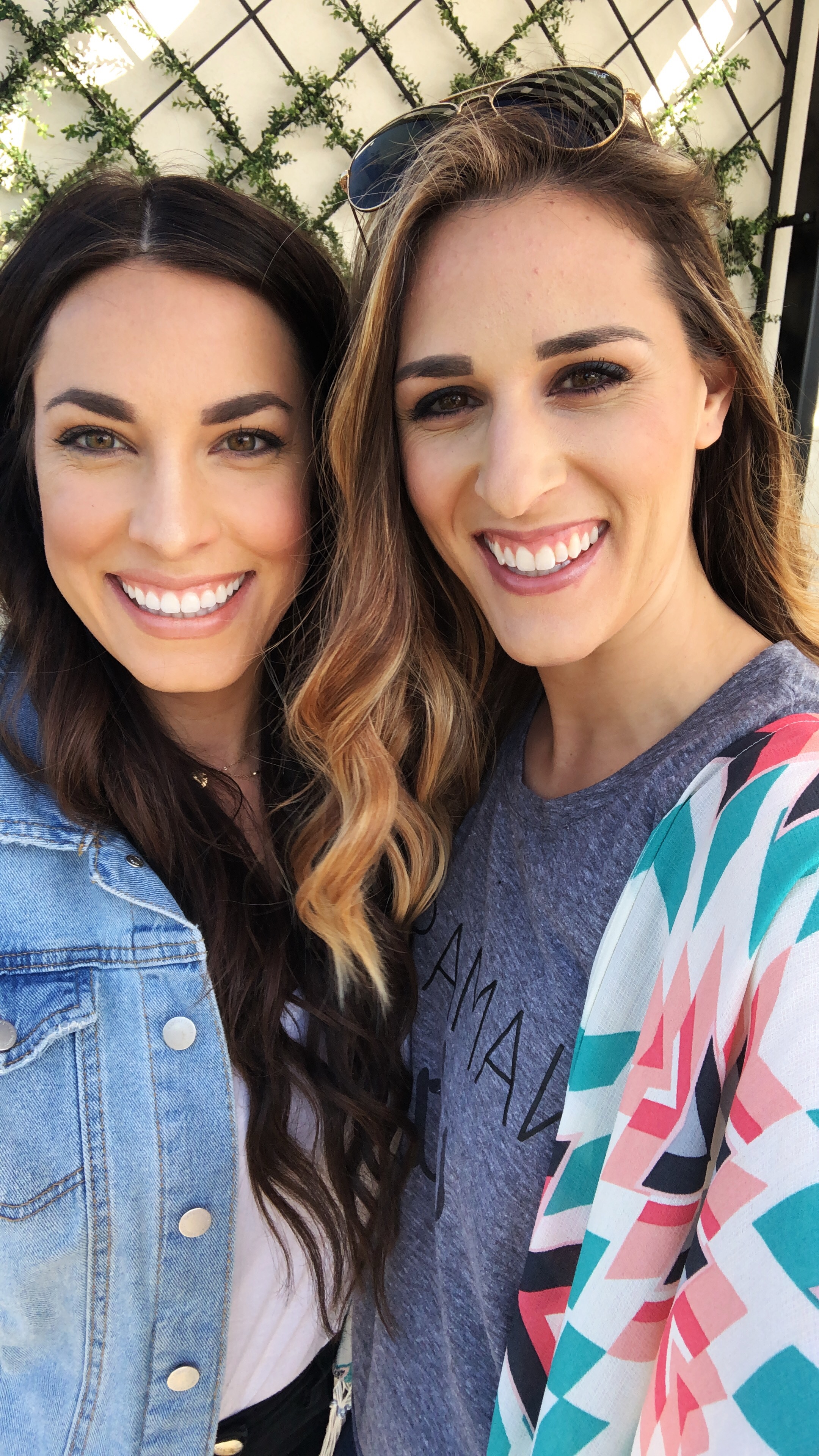 We waited an hour around the beautiful, outdoor waiting patio, got a pastry and coffee, and then decided to take the free shuttle back to the Magnolia silos which are about 15 minutes down the road. This may not be the best idea, because your table can be prepared at any time. While we thought we had 2 1/2 hours to play around the silos beautiful backyard and walk around the other stores searching for Magnolia home goods, we received a text that our table was ready 2 hours early! We got in an Uber as quickly as we could get one and made it back just for them to give our table away! They were extremely nice and quickly got us seats at a the bar area. Whoops! My girlfriend got the pimento cheese sandwich and I got the eggs Benedict on biscuits and it was amazing. While the food was pretty good I wouldn't make this my first priority unless it was a weekday. We went on Good- Friday so it was extremely crowded. Read: we got to the restaurant at 9:30am for our 3 hour estimate. There were people at the restaurant at 6:30 AM and it was already a 45 minute wait. Now you know what you're in for!
Who am I? Redefining myself. Taking inventory. going to therapy.
I am sharing this with you because I want to encourage others to be introspective and a huge reason behind starting this website began with my own introspective curiosity. This entire post is about redefining success...I'm finally ready to dig into what that means for myself.
Isn't it interesting, we introduce ourselves with our job title, where we went to college and what we studied? Sometimes where we live or where we're from, what kind of car we drive, things like that that tend to define us before we can even spit out the words telling someone who we want to be. I've been thinking a lot about this lately as I enter into the entrepreneurial lifestyle. My schedule is anything but routine now. There are plenty of appropriate labels that I call myself. Blogger, fitness instructor, stay at home wife, homemaker, aunt, daughter, sister, friend, designer, athlete, home decorator, part-time contractor…but before I confidently utter any of these words, I think, "have I earned these titles?" After my softball days ended in my early 20s there were fewer awards, recognition, and first place podium-placing moments in my life that made me think all the work I had done was for nothing. I judged my success on my accolades. I still do. I still want the podium. And honestly, I've spent too much of my 20s feeling pretty crappy about myself. But this is NOT what life is about. There is more to it. There is more to ME.

The generation that I grew up in and a lot of influences in my life tend to make me think I need a degree and certification for every title that I give myself. That I can't call myself an engineer because I didn't get a traditional engineering degree. I only worked in the industry for seven years proving myself worthy of this title...but still received unfair treatment because of my missing piece of paper. I accept and acknowledge any hostile feelings towards me for writing this because I didn't earn my career through the same educational achievement as you did. All this makes me devalue my incredible educational experience in the graphic and industrial design programs at RIT, as well as my own perseverance and hustle. I worked so damn hard to get where I wanted to go. This is absurd! Didn't go to photography school? Sorry, you can't BE a photographer. How many people would tell you that these days? Probably zero. WHO we are is not a profession, an occupation or a title. Why do we let other people TELL US who we are instead of confidently working towards, and as exactly what we know we CAN be? I can't tell you the answer…that's why I'm going to therapy dude.
If you are aware of YOUR potential, not the potential that anybody else thinks you have, you hold the keys to your destiny. Focus on the path you are following, not the powers you were graced with. With practice, consistency and patience anybody can persevere to develop the skills and powers they dream of to achieve anything they want. That goes for me, you and all your friends. So start telling them that!
You can tell through my writing that I have to convince myself of my worth a lot. I am very excited to go to a weeklong therapy intensive to discover some of the sources of those feelings and also to discover more about myself. Do we really know who we are inside, away from everybody else's opinions and thoughts? I will absolutely be sharing my feedback when I return.
What was your experience with therapy like? Did you love it or hate it? Did you learn more than you thought you would or not really? Drop me a comment or email me and share what you've learned. (Feel free to comment anonymously!) I would love to hear all about it!
With Gratitude,
xoxo, Ari
This is not a sponsored post. All thoughts and opinions are my own. All photography taken by me, Ariana Travelstead, unless otherwise specified.