3 Ways to get Fit! Guest Post by Paulina K.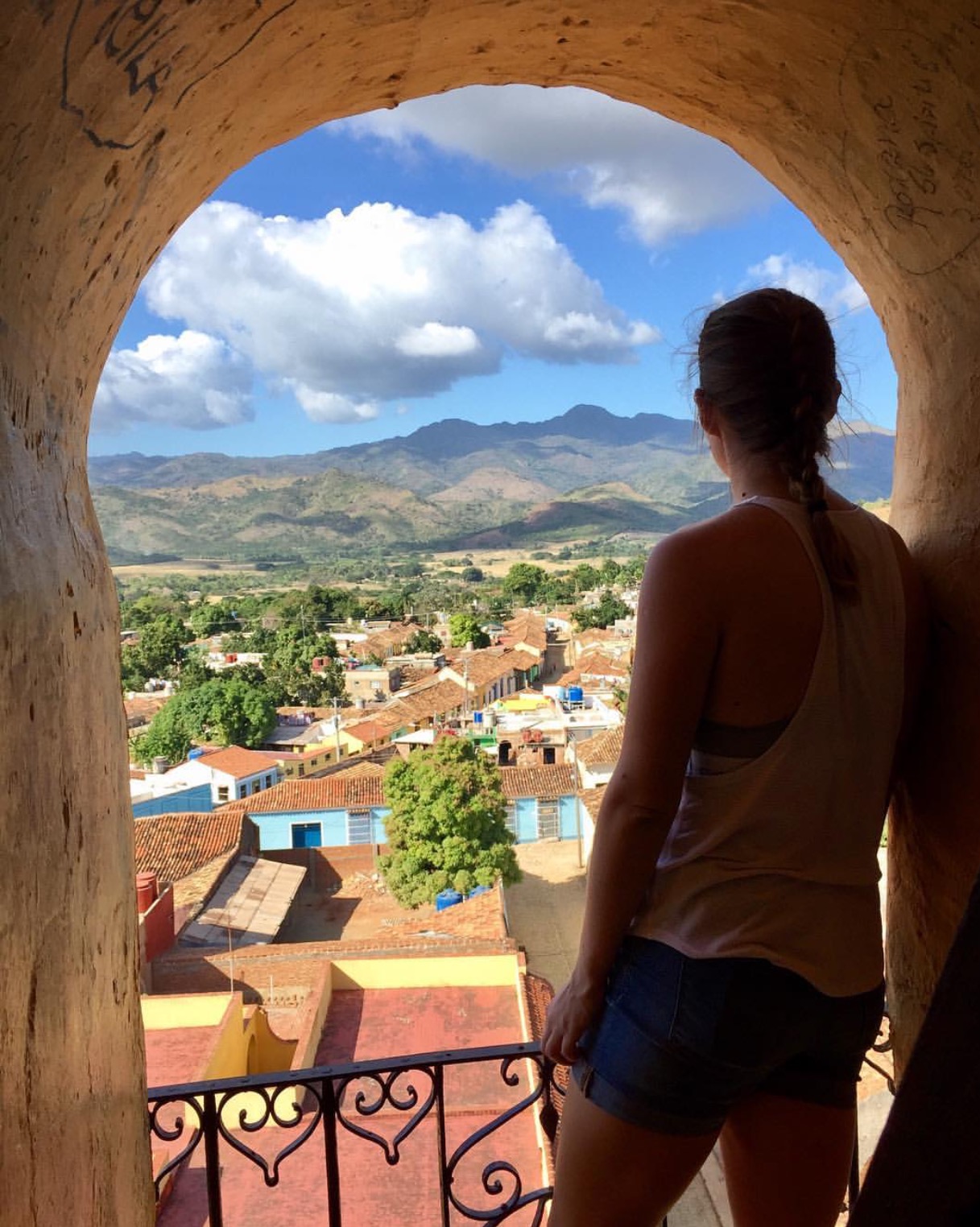 Changes that you cannot sustain over an extended period will not yield permanent results, but will cause frustration and lack of motivation.
Written by: Paulina K.
Meet PK! One of my dear friends from RIT, an athlete, and mechanical engineer kicking butt in the auto-industry of Detroit. We love women in engineering! She decided to make some major changes this year to focus on getting in shape. The result? It wasn't easy! Read the full post below.
In college, I worked out regularly (cardio, occasional free weights), played on club sports (cycling and tennis), enjoyed outdoor activities (hiking and camping) and generally ate healthy. But with all that said, I never really focused on fitness. I never had a problem with myself or the way I looked. Trying to get fit and lose a few pounds were on my agenda, however I wasn't very successful.
About a year and a half ago, I decided to really put getting into shape as a priority. After finishing grad school, I moved to Detroit to start my full-time job in automotive. Soon after getting settled in my new apartment in a new city, I realized that I have nothing to do and knew absolutely no one in the area. One of the goals on my "30 before 30" list was to get fit, and at 24, it was time to embark on that journey.
Here are my top 3 tips that WORKED to get me into shape:
1. Find your purpose and commit
Many people may try to convince you to eat healthier and be more active, but to successfully transform your life and get in shape, YOU have to do it for YOU. Not for your mother. Not for your significant other or best friend. Not because reality tv tells you too… YOU!
They won't be there breaking a sweat at the gym or in front of the kitchen pantry trying not to make eye contact with the Nutella jar calling your name.
It's all up to you to make time to stay active, give it your all in your workouts and make healthy choices when it comes to nutrition. If you're only trying to get fit for someone else, or because someone is making you, then more than likely it is not going to work. Your committal can't be disingenuous.
2. Create a community around you
When I moved to Detroit, I literally didn't know a single person in the state of Michigan. And as daunting as it may sound, it was simultaneously the perfect opportunity to start with a clean slate. I signed up for a membership at the gym closest to my house and started to attend spin classes. Before I knew it, the spin class became my new family. I've ridden next to the same friend in the front row for months now, and we keep each other motivated to push ourselves to the max level. and "leave it on the bike" as the instructor says. Plus, seeing familiar faces class after call, week after week, creates a sense of belonging and keeps you coming back for more. Surrounding yourself with people that share a similar mindset helps to achieve the impossible and stay on track.
3. It's not going to be easy…
I hate to break it to you, but this whole getting in shape thing is not a quick or easy process. Figuring out what type of schedule and nutrition plan works in the beginning takes a while. I jokingly called this stage "dating myself" since I was devoting majority of my time to fitness and nutrition, trying to figure out which type of workouts and diets I preferred. The key is to choose something that is sustainable and enjoyable for the long term. Changes that you cannot sustain over an extended period will not yield permanent results, but will cause frustration and lack of motivation. It's also important to choose attainable goals. Don't get me wrong; please be ambitious and enthused, but don't bite off more than you can chew. Stating that next week you'll run a 5K when you can't finish a mile won't help you at this point. Start small and celebrate each achievement no matter how small. This helped me see that I am much stronger and mentally tough than I give myself credit for.
I realized that the changes I began implementing in my life started to change my entire lifestyle. My workouts have become longer and tougher, my energy level is through the roof, and I have more confidence than I've had in a long time. It all started with trying to lose a few pounds, and almost 60 pounds later... I'm truly mad at myself for not committing to this life change sooner. I never thought I was capable of succeeding, but two years later I'm still taking one day at a time and getting one step closer to my goals.
Today is as good of a day to start as ever!
Follow PK for her travel updates @PKtravels
Look out for some travel posts from her soon as she contributes to AT.com!
If you liked this post, please subscribe to the blog to receive a notification when a new post is published!
This is not a sponsored post. All suggestions and ideas are mine. All pictures have been taken by contributers unless otherwise noted. Please inquire if you desire to use any content of this post. Link Back to this post or tag @arianatravelstead for Instagram and @arianatravelsteadblog on Facebook